Hi guys my MZ21 is up for sale as i have a MZ20 manual shell i need to get running and i dont have space for 2 soarers a hiace and my DR30 ironmask on the way from japan.
Was phlankers old car that i accquired nothing much as changed on it still pulls like a train and goes well list of mods are
Full Aero Kit - froglight front bar, skirts, and rear pods. AND 3 piece rear wing
Full S2 facelift conversion
3 inch cat bck exhaust
Genuine 15" BBS Mesh wheels – with good tyres.
Rebuilt turbo – NIL end float or play
Koni Adjustable coilovers all round.
Fully serviced the A340e with new oils etc.
Fully serviced rear diff with new oils etc.
7MGTE in good condition so far as I can tell - no misses knocks or rattles.
currently running 10 psi
Drift motion silicone intake hose
HDi Boost guage (digital - PSI and analogue - BAR)
HDi Water temp, oil pressure, and volts gauges below CD player area - all wired up and working - blue backing lights (just needs oil pressure sender unit bolted onto block).
Touch screen climate control that has been retrofitted with LED Lighting, and repaired so the touch screen works.
Factory Cruise Control
Factory steering wheel
Paint in very good condition - some marks on lower area of 2 tone, but this is a solid colour, so easy to touch up (not the pearl part).
Quarter guard courtesy lights both work with the fibre optic cables.
Full silicone replacemet hose kit for it – cooler and radiator and heater hoses etc
New front and rear brake pads.
ABS has been serviced and works well.
Has working sunroof that does not leak.
All new windscreen wiper blades.
Just been serviced – 800 kms ago
New tierod ends, new rack ends, and new lower balljoints.
Otherwise standard and unmolestered.
comes with grey leather seats that are very good condition and grey rear interior pieces and rear trim
Was straight as before some numpty backed into it all would need is bonnet and grill and would be back to looking great
i will link the build thread
http://www.z20soarer.org/forums/showthread.php?t=4135
some pics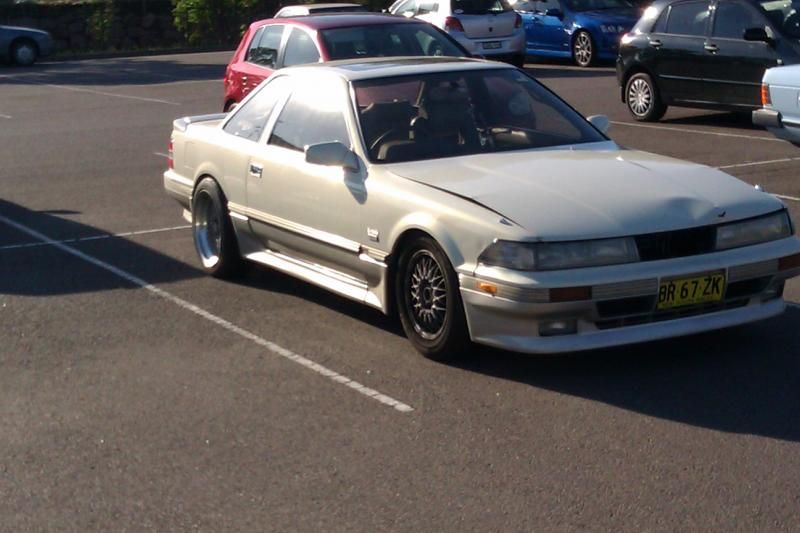 rego till 29 august
looking for $3500 for it.
contact me on either 0432799430 or via pm.
cheers