ok guys, i have found out that a starter motor from a 7m-ge can be used on a 1G-GTE, as i needed one quickly and didn't want to fork out $300 for a new one.
i used the toyodiy.com website to figure out most parts inside these two are very similar.
the casing are exactly the same except for the front part that joins them to the bellhousing..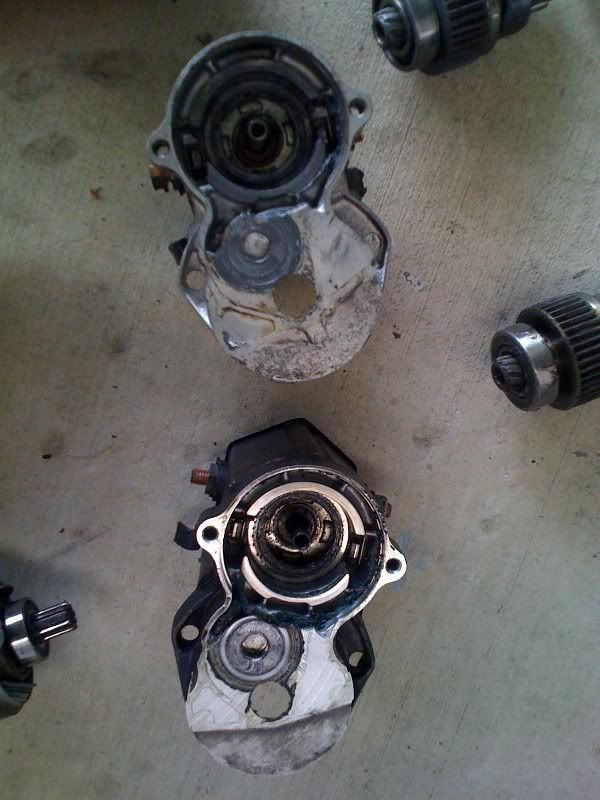 this photo shows that part. top one is the 1g unit and bottom one is the 7m. looking at them they are pretty much the same, but the holes that are used to mount to the bellhousing are in a different position.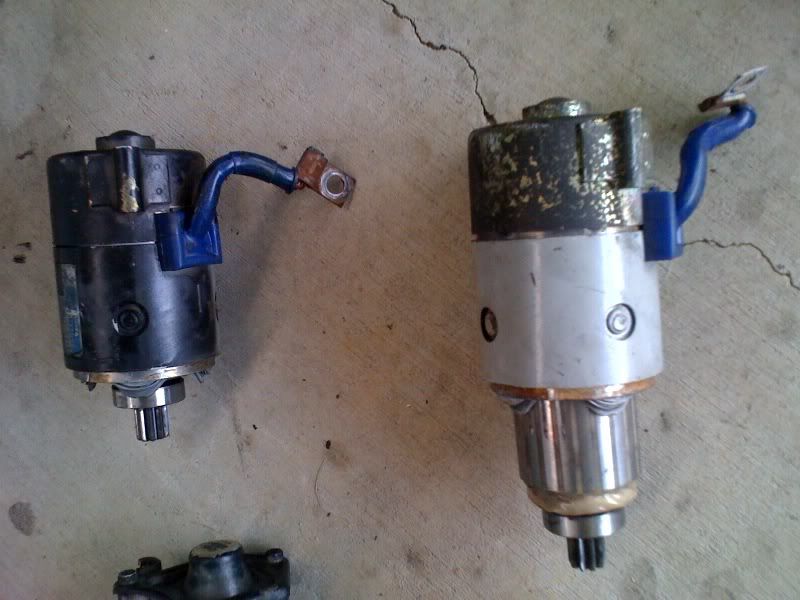 7m left - 1g right
7m - note the mounting holes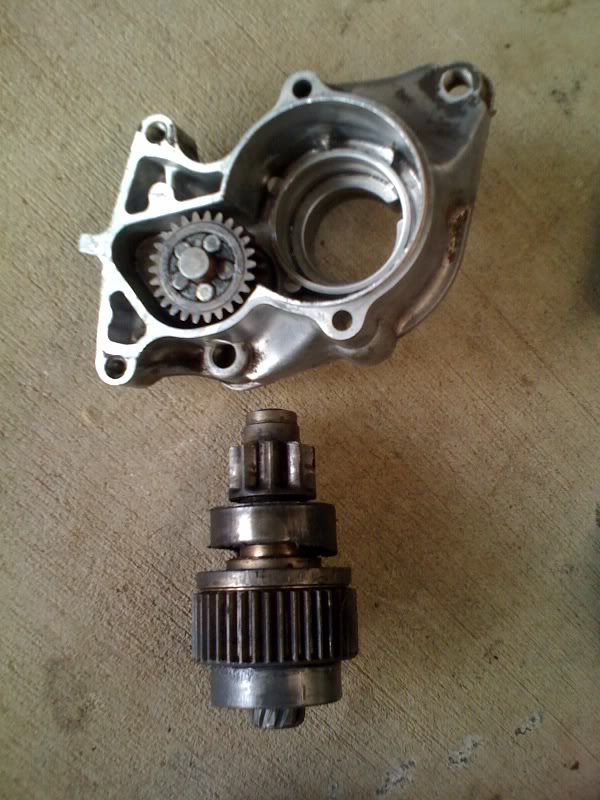 1g - note the mounting holes, compare the position to the 7m one.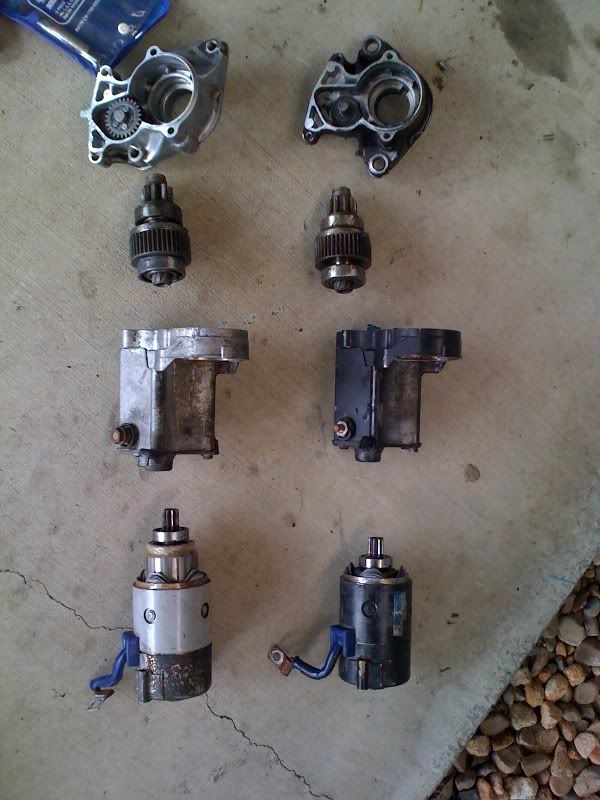 all parts lined up.
all you have to do is change the front mount plate and away you go
The units themselves looks pretty much the same and are rated at the same kw aswell.
so a $25 part fixed all my dramas and my engine cranks again
enjoy guys
Curt